Csaba | 2016-03-29
"We love to think, that the olders are good, and the youngsters should change, but the truth is that, everbydody should change. Mutual prejudices can cause serious conflicts and without clearing and dissolving them, they stay as a "bubble". This way some people may work between "landmines" when not admitting that they are not just victims: they also have a role as an agressor."
I have recently read this quote in the newest book of Annamária Tari. I think that these lines describe very well one of the core question of the difficulty between generations: everybody should do something in order to make the cooperation happen. Based on my experiences people tend to forget about this very easily both in the job and in the personal life.
Nowadays, companies should not only face the challenges caused by the different generations' characteristics – which reflects exciting dynamics in itself -, but they also need to face the fact that with the development of the internet and the technology the socialization of the actual young generation shows differences, which is often hard to interpret for the coworkers in their 40's. These differences appear worldwide, but in our region – in those countries, where earlier socialism was present – the differences are even stronger.
Let's think of the relation either to respect, to job, to the workplace, the communication forms or to work-life balance. These fields change often, and if a company does not pay enough attention to them, then it can easily affect the cooperation's effectiveness, efficiency, productivity.
The hidden or even the visible conflicts consume power and energy. But if we manage to explore, to talk about these conflicts, and to make the colleagues understand them then not only the efficiency will grow but also the mood and the cooperation will moove into a positive direction. Many researches have already proved that the age-heterogenous teams can achieve better results than the homogenous ones.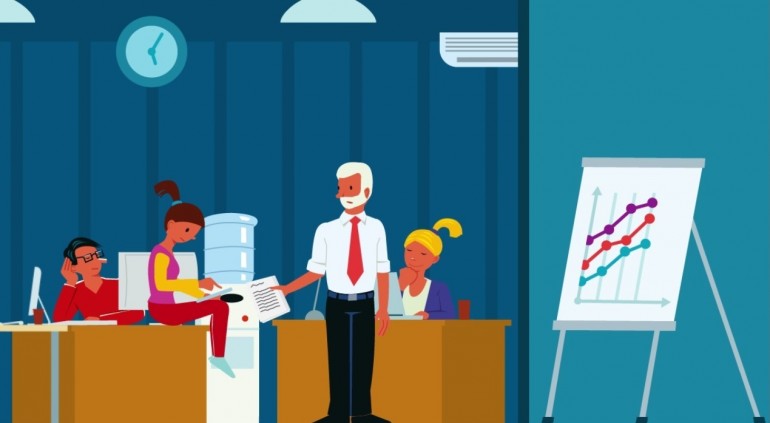 Thus all the leaders should have a look at their teams from this point of view as well, and maybe even collect the reachable and the easily accessible information from the company(for example the age structure diagram, fluctuation, feedbacks during exit interviews). These show already the fields, that require more attention.
And in case they have a go for a cooperation developer program, then it is recommended to choose one, which offers not only a 1-2 days training, but contains a several weeks long follow-up opportunity after the training.
This way much more of the revealed informations can be put into action and the improvement of the cooperation can really happen.
Andi Lerf