Csaba | 2016-04-17
We held our first introductory coaching event " The way we coach" on the 5th of April in the evening at Budapest MOM Kult with. 30 participants, 5 coaches, 3 assistants… lets see what happened!
For the event, we were expecting workers from the field of HR to introduce them to the essence of coaching – not in theory – in practice! At the beggining of the event, they had the opportunity to get to know our professionals, their personalities and the methods they use. Then in small groups during an interactive exercise they could participate either as a coachee or as an observer in a half-half hour coaching process.
The event had great success, the participants gave very good feedbacks at the end of the evening. They emphasised, how the atmosphere created by the coaches was sincere even if many people were sitting around them in circle. They found surprising that the coaches could concentrate only on the process and ignore the audience's presence. This trust helped the volunteer coachees to open up and to share all of their challanges. One of them told us about having experienced that certain "AHA experience" too which proved her that even a half hour talking can result progress out of a "jamming"!
Those, who were only spectators also reported about the positive experiences. Many of them mentioned how useful it was to see that the coaches were able to pick any tools for any problems.
In the words of Barbara: "it is the first time that we cook this kind of soup" which means it is the first time that we organize this kind of event, but dispite of this fact we can tell that everybody liked the menu.
Considering the succes of the event we are planning the follow-up and we would like to organize a similar happening still this year. We hope to meet you there!
Pictures of the event:
Introduction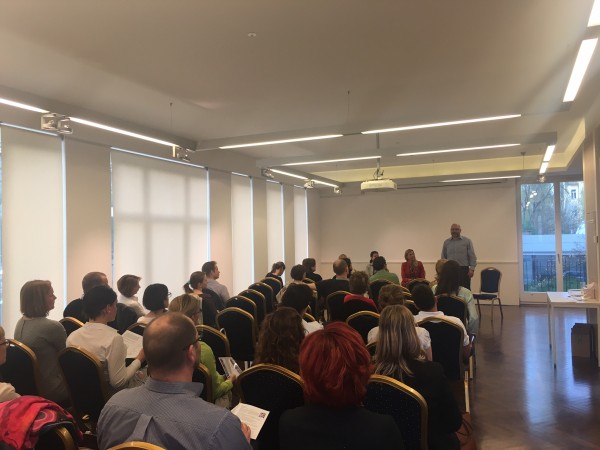 The coaching process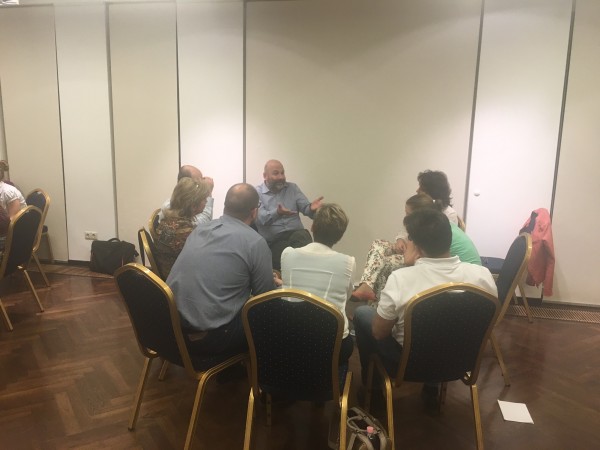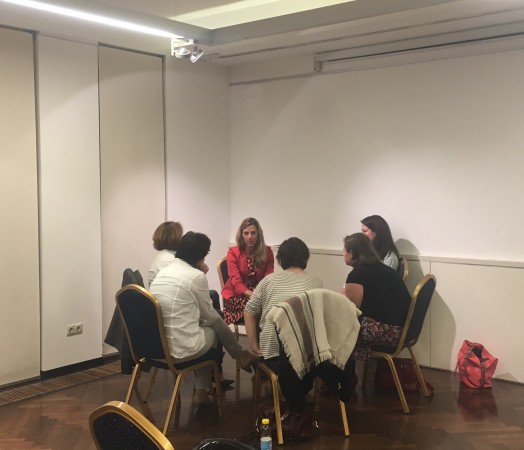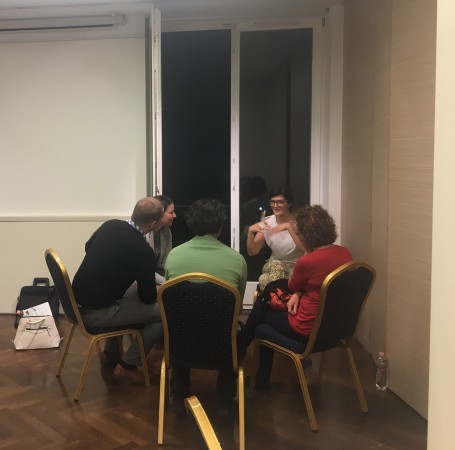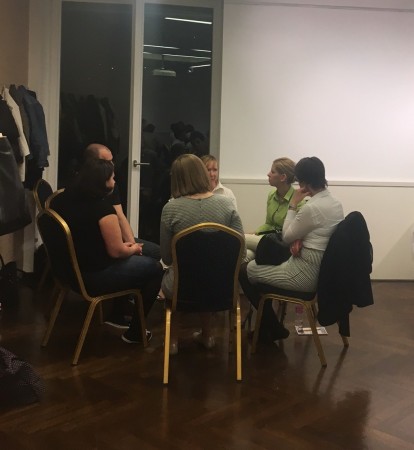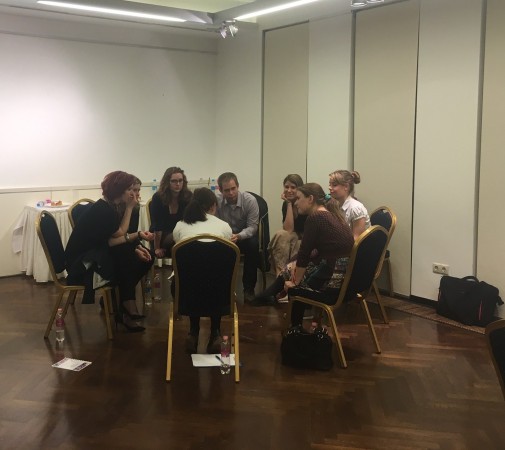 Closing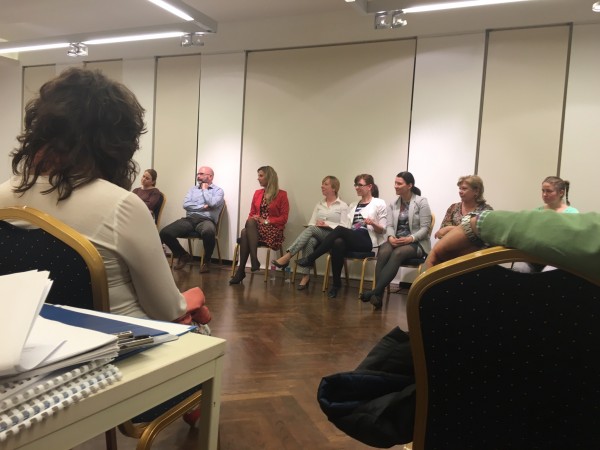 Lipka Bogi