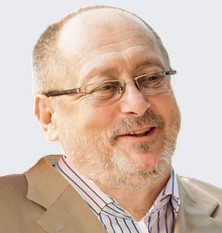 LÁSZLÓ GOSZTONYI PCC

MOTTO
"The facts all belong only to the task, not to the solution" – Wittgenstein

QUALIFICATIONS
2013 International Coach Federation – Professional Certified Coach (PCC)
2006 Budapest Univ. of Technology and Economics – MBA /finance and management
1995 Family Therapy Institute, London – Family Therapist
1989 Univ. of Medical Postgraduate Studies, Budapest – Psychologist, MSc.
1980 University of Kossuth, Debrecen – Psychologist
---

MAIN ACTIVITY FIELDS
Individual leadership coaching and team coaching processes
Leading with a coaching mindset
Leadership Skills Development: motivation, delegation
Stress and conflict management
Time management
Negotiation and presentation techniques
Assertive communication
Collaboration development, team building programs
Organizational development
---

WORK EXPERIENCE
In a developmental process I consider it my professional mission to deal with the construction of a long-awaited future, rather than looking at problems, and to make organizations, processes and trainings enjoyable and effective. As a professional I believe in solution-orientation.
A system approach ensures that a group's performance is higher than the sum of its members' performance. This is what I consider to be a coaching approach that is worth applying and learning.
Over 700 hours of leadership coaching and team coaching
Participation in the development and operation of educational and sales programs.
Leading a large number of trainers (18 colleagues).
Consistent application of business and psychological systems approach.